How we've helped clients master their data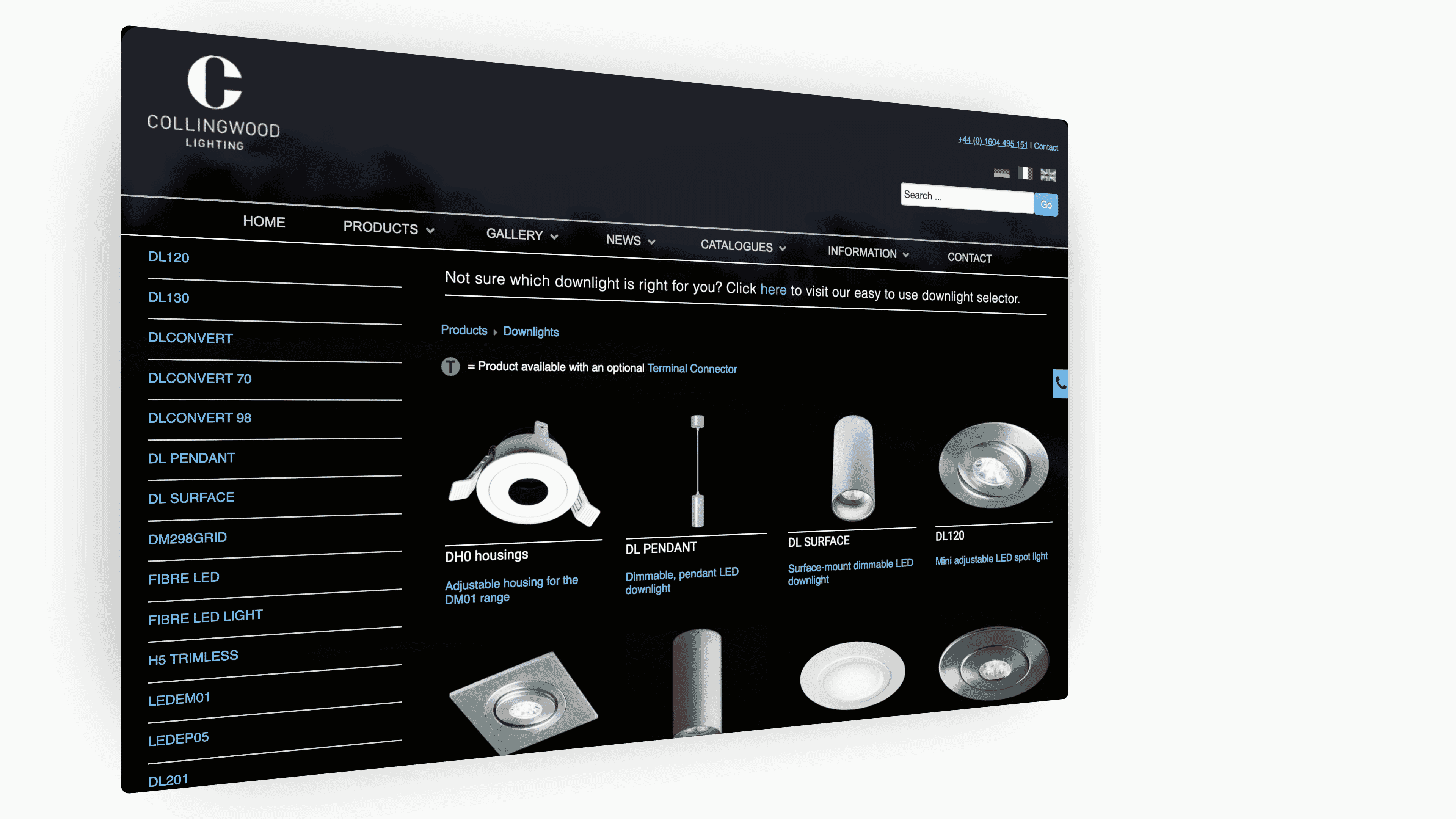 Collingwood Lighting
Collingwood Lighting are a British designer and manufacturer of high-quality, long-life, innovative LED Lighting products, since 1901.
Challenges
The big challenge for Collingwood Lighting was the number of channels they needed to distribute their data and in a variety of formats. Collingwood also struggled with data management, much of it was disorganised and out of date.
Our Role
The first task for our data team was organising all their information which took many forms. PDF's, xlsx, csv and even word files. This was achieved by carefully importing the product data into OneTimePIM, with the system flagging up errors and gaps. From there the data needed to be distributed to many different channels, such as their website, printed catalogue and specification sheets.
Results
Collingwood Lighting's data is all organised and accurate, thanks to the work from our data team. The OneTimePIM tool is the single source of truth for all their data. Furthermore, that product information is being distributed to the various sales channels that they required. Using the API, the PIM keeps the website up-to-date, whilst
Read more of our client stories…