What is PIM?

A Product Information Management System (PIM) stores all of a company's product data, and then distributes it anywhere it's needed.
Say you're a t-shirt manufacturer or retailer. Each product you stock might have a material type, size range, colour, price, and associated media such as images and videos.

Now multiply that by thousands of items. That's a lot of data to keep track of!
This data might be scattered in spreadsheets, PDF files, word documents and emails. There could even be duplicates of each file, where nobody knows which one is the most recent.

PIM provides a solution: a single source of truth that has all the correct information and can be updated instantly.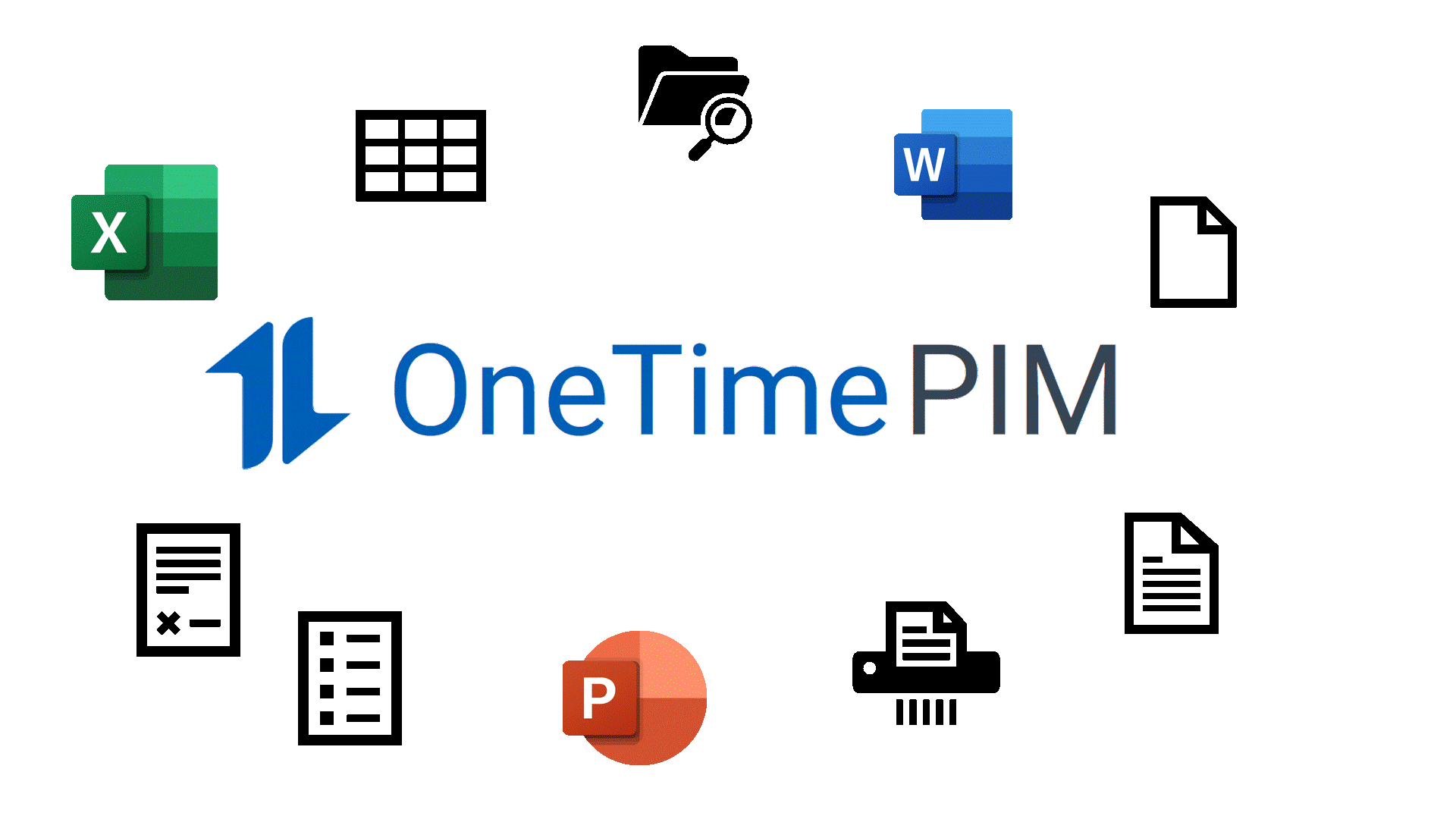 One Source. One Place. One Time.
How does OneTimePIM work?
With the help of our expert data specialists, will build a complete entry for you. We collect data from all your sources, and then clean and define this data before entering it onto our system.

We train your staff and developers for their independent needs. Our developers then construct API links and connectors so that the PIM runs seamlessly in the background.
Now, a single source of rich, reliable data can be sent to any channel - and our dedicated managers will always be on hand to provide support where necessary!
Why use a PIM?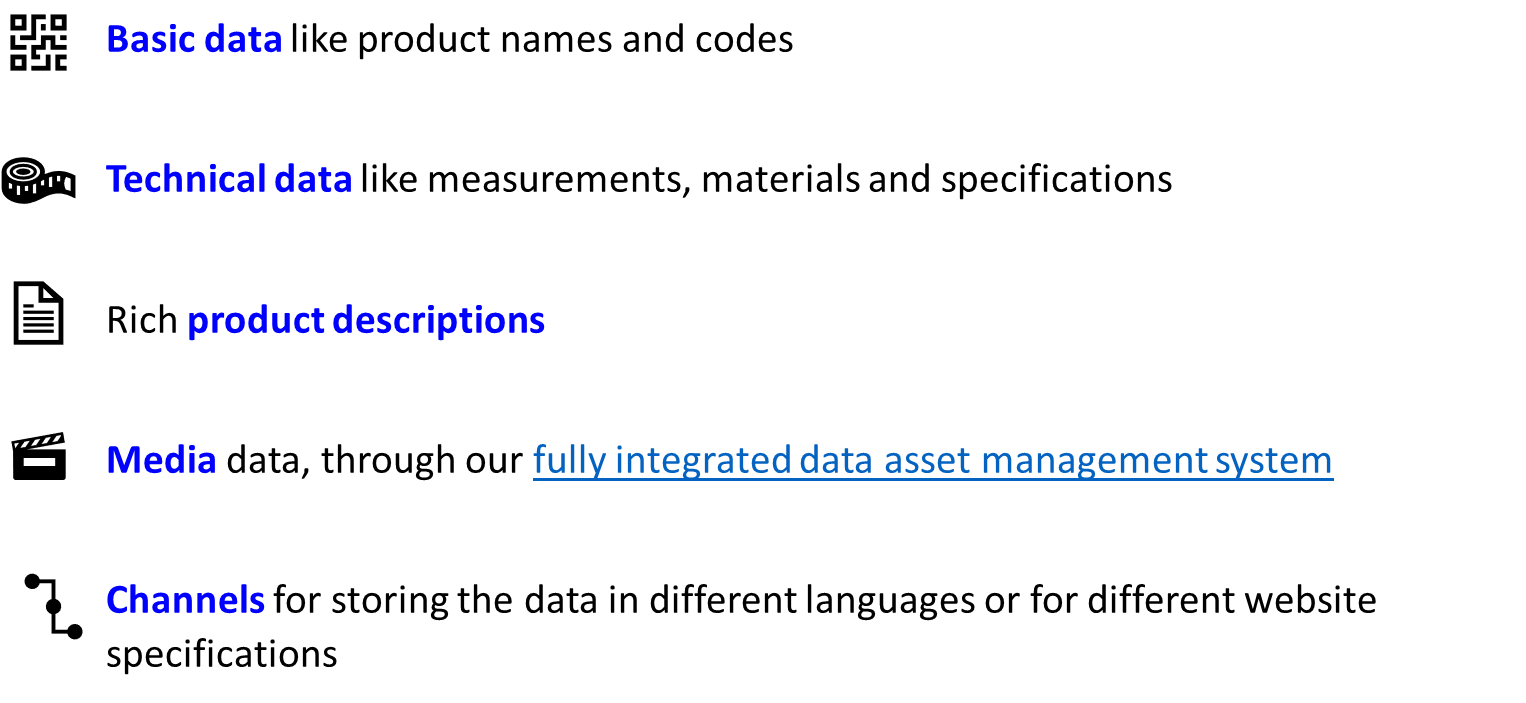 Who needs a PIM?

A fully integrated PIM system can solve all of those problems, storing the information in one central location. PIM is growing in demand by businesses of all sizes, and is essential when handling a high number of products and SKUs.
A PIM can benefit…
✅ marketing and sales teams by providing a consistent product experience across every channel.
✅ data teams by allowing them to easily import, manage and export data from one location.
✅ e-commerce teams by increasing sales and customer satisfaction
✅ design teams by helping them create PDFs and export product information for catalogues
What type of data does a PIM manage?