Category Management
Create a category tree with as many levels as you wish.
Clever drag-and-drop system to re-order and re-organise categories.
Edit categories on individual product pages or bulk-edit them from the list view.
Our index tree allows you to completely customise how product categories appear within your PIM system. You can add more, drag and drop them into an order that works for you and remove the ones that are no longer useful. This flexibility isn't offered by any other PIM system and makes locating individual items quick and simple.
Within each individual product's page, you can assign that product to whatever categories you wish. For example, a product might fall under its own product category like keyboards, but also under a computer accessories category.
One of the most powerful components of the category management system within our PIM is the bulk selection feature. It is simple to select as many products as you like and assign them all to categories at once. This is useful when you have just imported a lot of new products, such as a new line of T-Shirts, and you want to assign them all to the same category quickly. Within the product page, you can also filter products by categories to simply view what you need at any given time.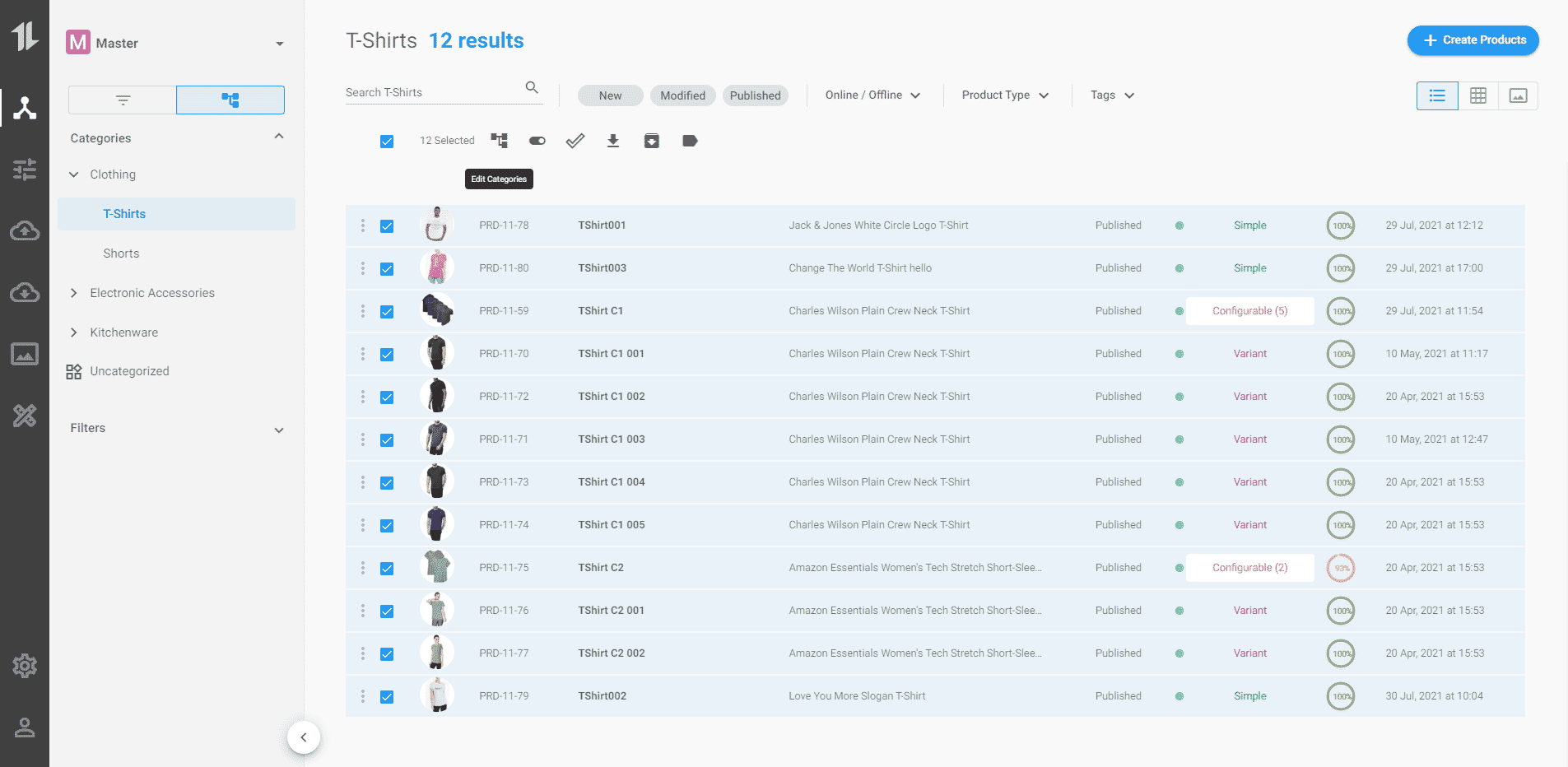 Within our importing tool, you can easily import and assign categories to products if you have existing categories elsewhere in your data. Furthermore, you can import entire category trees from other systems like your ERP.