A new approach to
Product Information Management
The brand new PIM system, OneTimePIM.
Easily import, organise and share your product information with no setup fees, free support, free training and a dedicated account manager. No other PIM Software will offer you that.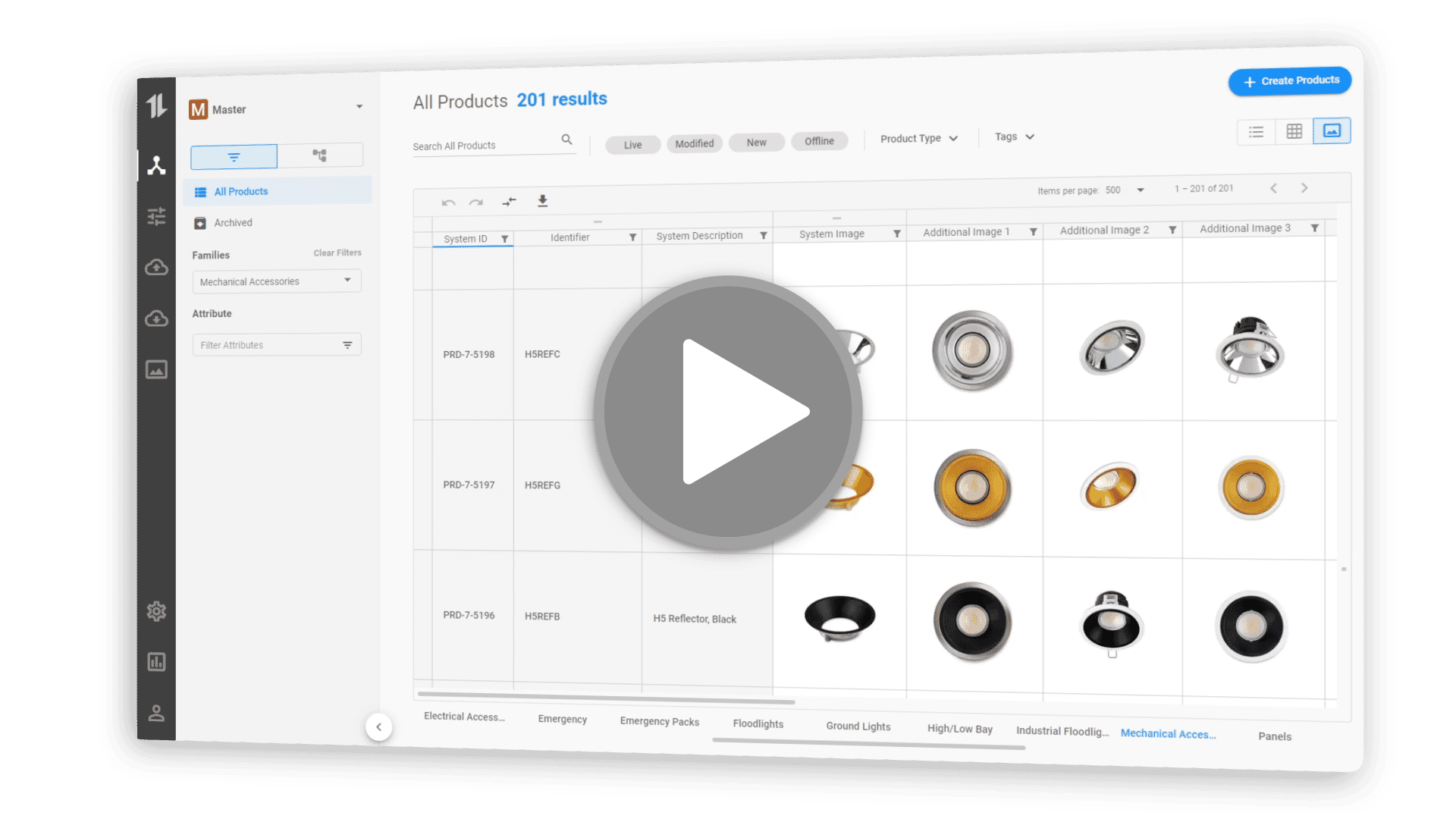 Achieve the highest quality product information in your industry.
Import
Add product information in almost any format and consolidate it into one central database, giving you a single source of truth.
Manage
Our Excel style spreadsheet view and other exclusive tools allow you to organise data and make changes in a totally familiar format.
Share
Automatically share your data using our export scheduling tool, eliminating mistakes and saving you hours.
We'll organise all your current product data!
As part of the free setup process, our data experts will collate and import all your current product information. Then they'll organise it within our PIM system, so it enhances how you currently display products in catalogues and on websites, making you more competitive immediately.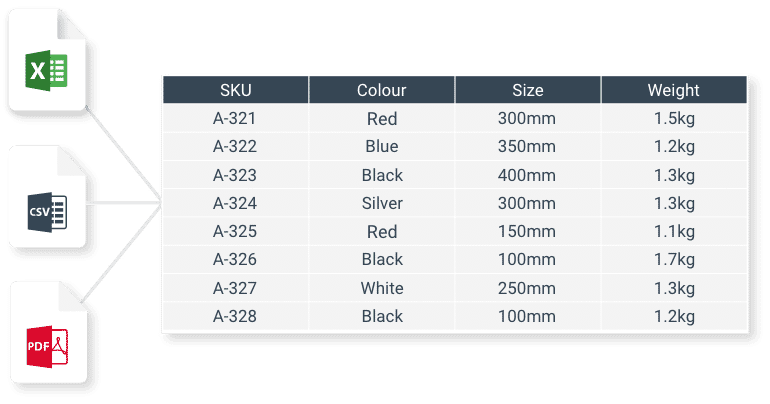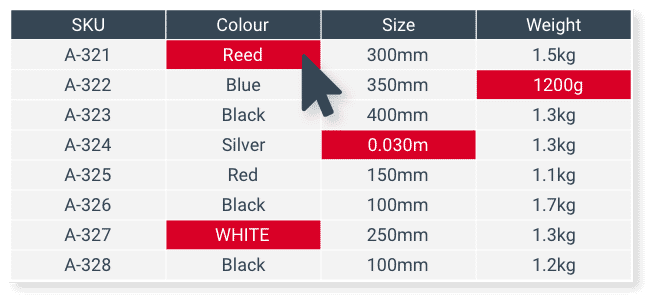 We'll get that data to the highest possible standard!
We identify issues with your product data and fix them as we go. We'll then thoroughly train your staff on the system at no cost and provide you with a dedicated account manager to solve any future problems.
We'll help you share!
Once your product data is ready to share with the people who need it, our experts will also set up customised data exports to match your requirements for websites, ecommerce platforms, inDesign and more. Product information headaches will be history!