Free Setup, Training and Support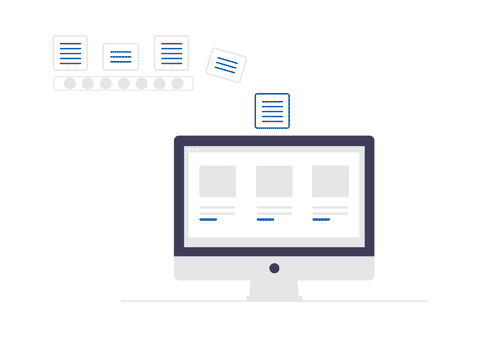 At OneTimePIM, we understand the critical role that consultation and support play in the success of implementing a PIM system. Unlike many other companies in this industry, we offer free consultation and support with every package, recognizing that it is an essential aspect of our service.
With over 26 years of experience in managing product data, we have unparalleled expertise in this field. We are committed to providing as much assistance as you need to set up your PIM, and if necessary, we can handle the entire setup for you.
We believe that investing our time and resources into your initial setup is an investment in a long-term, mutually beneficial partnership. Properly setting up the PIM system and providing comprehensive training for your staff will enable you to fully maximize the benefits of using OneTimePIM. Let us help you take full advantage of our services and achieve your business goals.
Find out more about our free setup, training and support offer!
Standard
£900 per month
10 users
50,000 SKUs
500GB File Storage including Dynamic Image Storage Read more
Unlimited Channels
Digital Asset Management Included
Unlimited Online help & 2 hrs phone Support per month
Get Started
Premium
£1600 per month
30 users
100,000 SKUs
1 TB of File Storage including Dynamic Image Storage Read more
Unlimited Channels
Digital Asset Management Included
Unlimited Online help & 6 hrs phone Support per month
Get Started
Enterprise
Contact for quote
Unlimited users
Unlimited SKUs
Unlimited File Storage including Dynamic Image Storage Read more
Unlimited Channels
Digital Asset Management Included
Unlimited Online help & Unlimited phone Support
Get Started