Unlimited Product Channels
Manage your data for multiple marketplaces and languages seamlessly
Product channels allow you to store the same information within the PIM but in different ways. For example, if you're selling on a Spanish website you will need product descriptions in Spanish for that product channel. Within our PIM system, there is no limit to the amount of these channels you can set up. It makes expanding into more markets painless, saves hours of human resources, whilst eliminating the possibility of an error.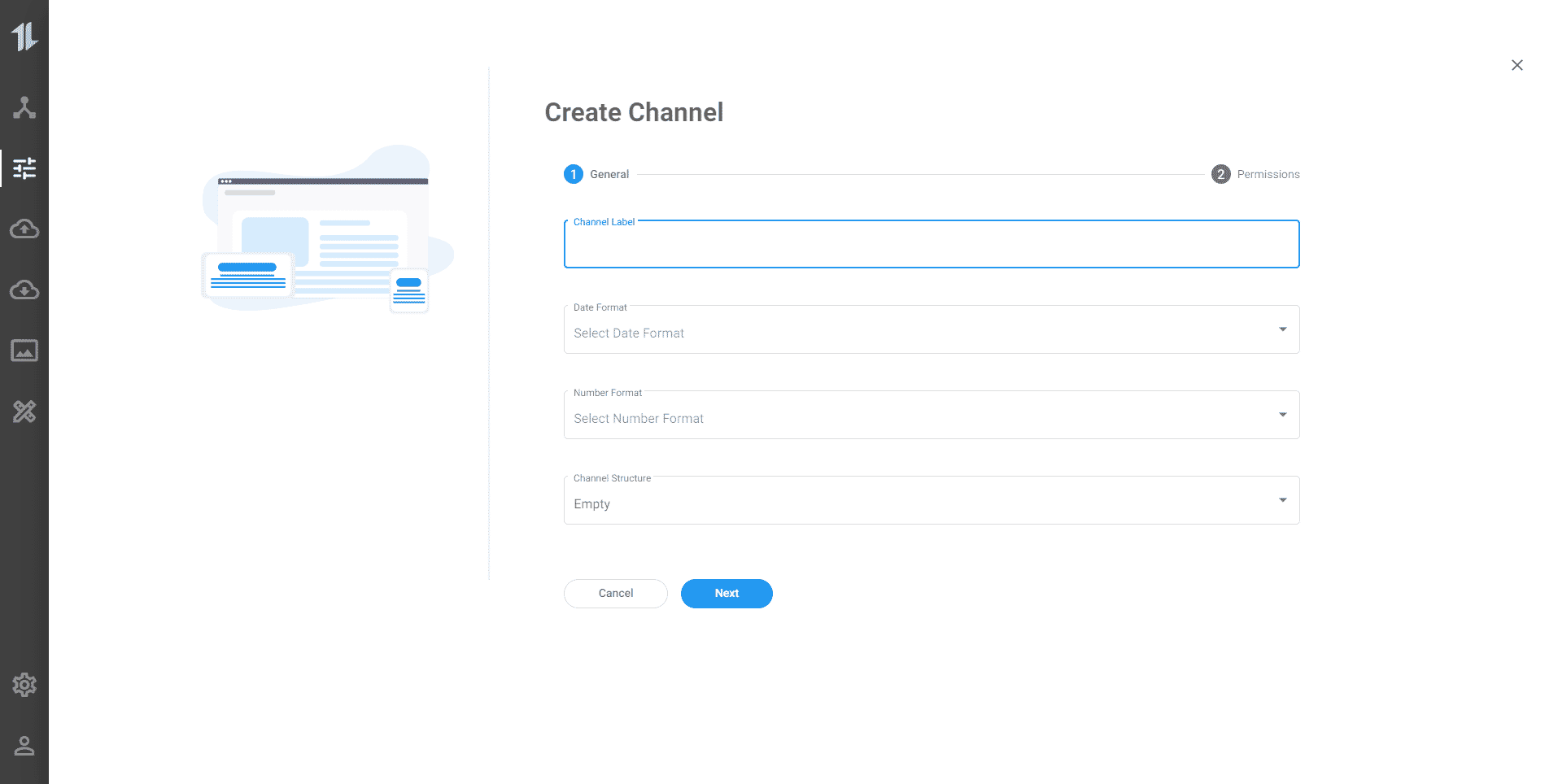 OneTimePIM offers the ability to create different channels in order to tailor your data for specific uses. A key aspect of the OneTimePIM system is the use of a Master Channel - this is the base channel for data entry and is where the core data lives.
When you create a new channel, for example, the UK website, you can then choose on an attribute-by-attribute basis whether you want the values to come from the Master Channel or if you want a different value for this channel. For example, you would want to inherit the value for attribute 'Length' from the Master Channel as this will be consistent wherever the data is shown. However, you would want a channel-specific 'Description' as the UK website may have a different description than the print catalogue or the French website. Creating a channel allows you to change the date and number formatting too, as these can differ by geographic location.
Channels can be useful for differing between marketplaces too. Some of our clients have set up several channels to sell on Amazon or Shopify. Within these channels, some attributes may differ, for example, the length of the product description. Channels have many different use cases. Some clients use channels to view and edit only the attribtues that they export to their ERP system.
Our powerful permissions settings allow you to decide which teams or individuals can view each channel. So, for example, the Spanish branch of your company will only see the Master data and the Spanish data, but not the French or German channels. Products themselves can also be hidden on a channel-by-channel basis. You might want to only retail some of your products on your Amazon store, but all of your products on your own website.