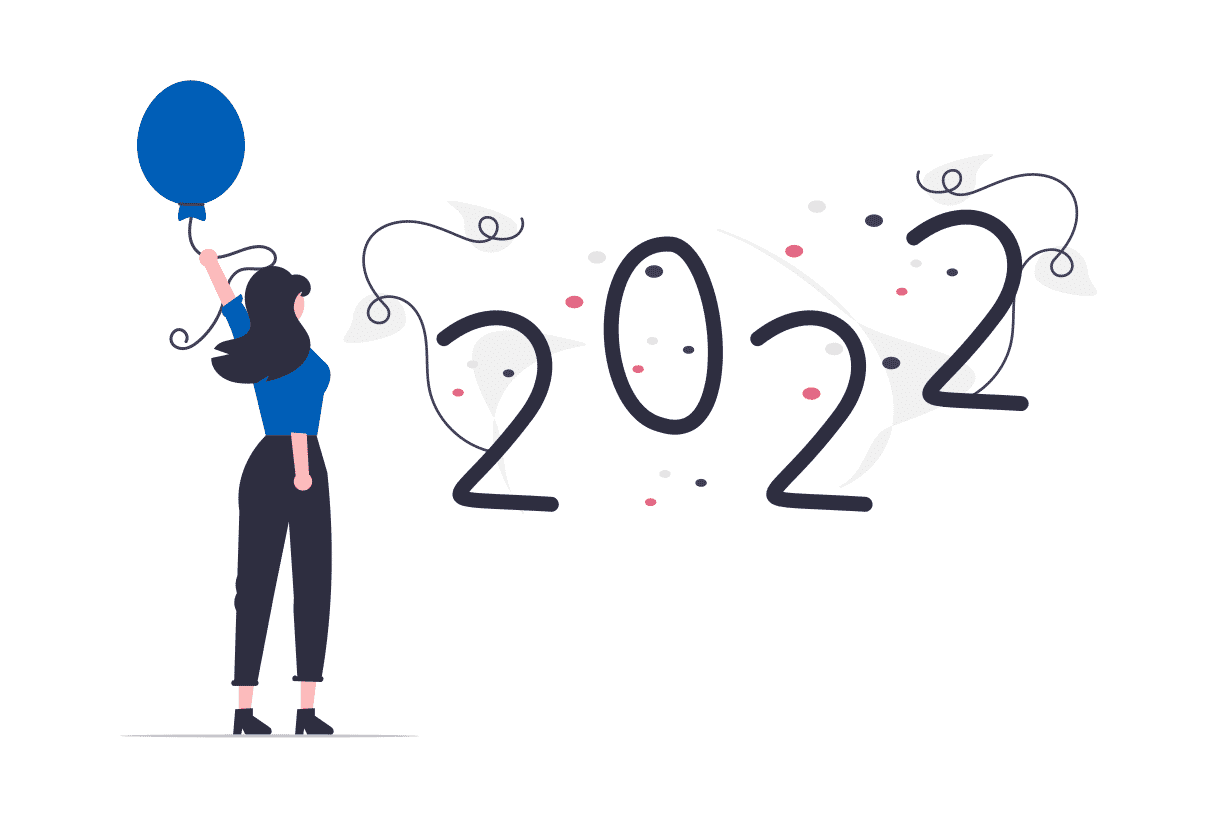 Happy New Year from OneTimePIM! If you're heading into 2022 feeling optimistic about e-commerce, you have every right to be! Global retail e-commerce sales are projected to grow to 5.4 Trillion US Dollars in 2022. In this blog, we discuss some tools we think are essential for your e-commerce tech stack going into 2022. You may be aware of some of these tools already, but we hope this guide shows how they can all be integrated together to supercharge your e-commerce business. For people exploring the idea of an e-commerce business in 2022, this is a great way to start too!
E-Commerce Platform
It goes without saying that the customer-facing web shop is the most important part of a company's success in the e-commerce space. The purpose of the e-commerce platform is to provide a space that facilitates customers to purchase your goods. The three core components are the ease of search, the ability to add products to a cart or basket, and the ease of payment. Beyond this, it is worth considering additional features like built-in analytics, a database for customer details, inventory management, customer support, security, etc. Different businesses may prefer one e-commerce platform over another depending on their industry requirements and size.
We personally recommend Magento, Shopify and WooCommerce. Having worked with these sites extensively with our clients, we find them to be powerful platforms for the e-commerce space. OneTimePIM has built-in connectors for these three sites too. This means you can automatically update your products and product data from the PIM onto your e-commerce store. Alternatives include Wix, BigCommerce and SquareSpace.
PIM
Product Information Management Software stores your products and their data, and can automatically reflect this data on your e-commerce site. This includes rich descriptions, images and other media, specifications, product relationships and ways to store the data in different languages. Customers want to buy from stores that provide rich information about their products.
By housing, all of your data in one location, your e-commerce store is streamlined and the time-to-market for new products is reduced. Separating the product data from the e-commerce store is beneficial as you may wish to use the product information elsewhere. So, product data should be held and updated separately from the e-commerce store. Check out this post for more information on the benefits of PIM for an e-commerce site.
ERP
Enterprise Resource Planning tools are a staple for most industries in the modern world. They are especially great for e-commerce websites though for managing and improving all sales-related business processes such as purchasing, manufacturing, warehouse management, order processing and logistics. Where it lacks is not being sufficient in scope to handle the product descriptions and attributes themselves. Integrating an ERP with a PIM system means your e-commerce business will be supercharged from the backend. For more benefits of the integration of the two systems, check out our page here which illustrates how we can integrate OneTimePIM with any ERP system.
Analytics Tools
There are many different analytics tools that can help an e-commerce store grow. Google Analytics is a great start to track where your audience came from, their behaviour on the site, their demographics, conversions, and much more. The Google Search Console is great for further insights from Google.
There are also several tools to track and boost your SEO which can contribute greatly to the success of your store. SEMRush, Ahrefs, Moz, ScreamingFrog SEO Spider and Hotjar are some of our favourites. These tools allow you to do plenty of different things including tracking and improving your keywords, improving your SERP features, tracking your backlinks and domain authority, and even seeing which parts of your site users browse using heatmaps.
CRM
Finally, a Customer Relationship Management system like HubSpot or SalesForce houses your customer-related data. Better customer tracking gives your business valuable opportunities for cross-selling and upselling. The better you understand your customers' purchasing habits, the more value you can extract from them. These platforms also allow you to optimise the conversion funnel, boost your customer service, improve your brand and personalise your marketing.
If you want to find out more about what OneTimePIM can do for your e-commerce store in 2022, feel free to get in touch!