Keep the layout simple
There's no need to reinvent the wheel when it comes to product page layouts. Customers who have never used your site before should be able to easily navigate the page. The add to cart button for example should be displayed and easy to find. ASOS do this fantastically; The price is displayed clearly, there is a simple drop-down menu for variants (in this case size) and the 'add to bag' button stands out.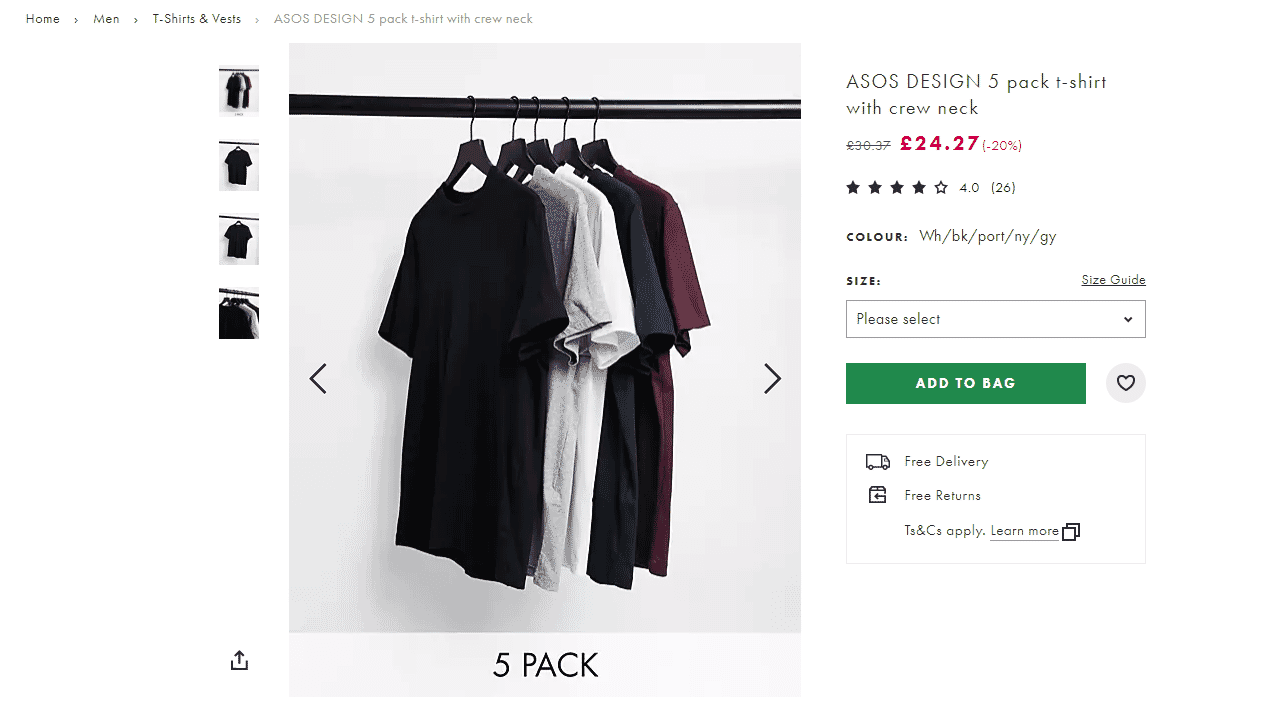 Rich, descriptive content
Customers want to know all about the products they are buying, so when it comes to product information, the more the merrier. Detailed, honest and descriptive product information can make products more appealing, highlight the reasons the customer should buy the product and ultimately lead to more sales. In fact, providing detailed product information can actually become a USP of the product itself. For example, a customer would be much more likely to purchase a phone if they can see the full specifications and descriptions compared to another phone with little product information.
Of course, this is the backbone of Product Information Management Systems. OneTimePIM can help you organise all of your product information in one central location and then distribute it to any platform you need. This means the customers will always see accurate, reliable and up-to-date data about a product. OneTimePIM can also automatically generate product datasheets for more technical products that allow for additional layers of information if the customer requires it.
Bullet points
Highlight the key selling points of the product. While detailed product information is essential, so too is capturing the customer's attention with the key features of the product. The type of bullet points will differ by product, for example:
A phone might have bullet points for:
Screen size
Battery life
Camera quality
Processor
While a t-shirt might have bullet points for:
Neck type
Fit type
Sleeve type
Product range/season
This makes it easy for potential customers to decide if they want to find out more about the product and ultimately makes it easier to convert them into a buyer. Of course, these attributes are simple to keep track of with a PIM system.
Good quality media
Pictures (and videos, if possible) are absolutely essential for a product page. Providing several high-quality images is going to have a huge impact on sales. Customers can't physically see, handle or try on products on an e-commerce platform, so pictures and videos are the next best thing. They help the customer to visualise the product and they create a lasting first impression. Ideal product photos are very high-quality images with the product as the main focus against a white, or non-noisy, background.
OneTimePIM has a built-in Digital Asset Management (DAM) system that can handle and store all of your product's media right alongside the product data. With our gallery view, it makes it simple to view the images associated with each product. Furthermore, our dynamic image adjustment tool means you only have to upload each image once, and our PIM will handle any resizing or reformatting needed automatically.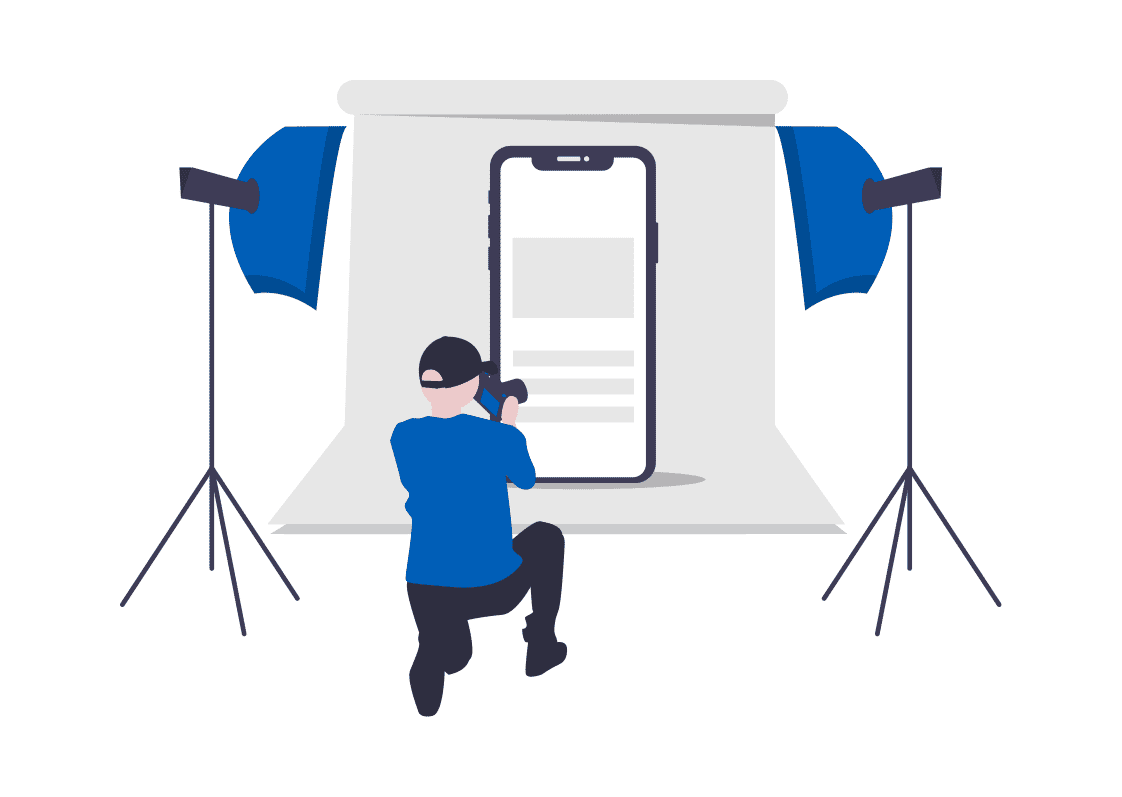 Shipping Information
So, now your customer has all the product information they need to make a purchase decision. However, they need to know the logistics of how they will receive the product! It is a good idea to display the shipping costs, estimated delivery time and deliverable locations, as well as a link to a returns page if necessary.
Display your reviews
One of the most fundamental parts of a potential buyer's decision-making process is reading reviews from previous customers. 89% of customers read reviews before buying products online, and 79% of buyers say they trust online reviews as much as personal recommendations (Oberlo, 2021).
Robert Cialdini proposed that people copy the actions of others in an attempt to emulate the behaviour in certain situations. This is called social proof, and it can do wonders for your products. So, if you believe you have a great product, be proud of it! Show people proof that previous buyers love your products and display your reviews on your product page in an easily accessible place.
The role of Product Information Management (PIM)
A PIM system will provide backend support for you to create fantastic product pages. Your product data will always be rich, descriptive, accurate and up-to-date. PIM systems make it easy to store, organise and distribute this data. OneTimePIM, in particular, has plenty of features that will make your product pages stand out:
If you would like to learn more, please feel free to book a demo below!