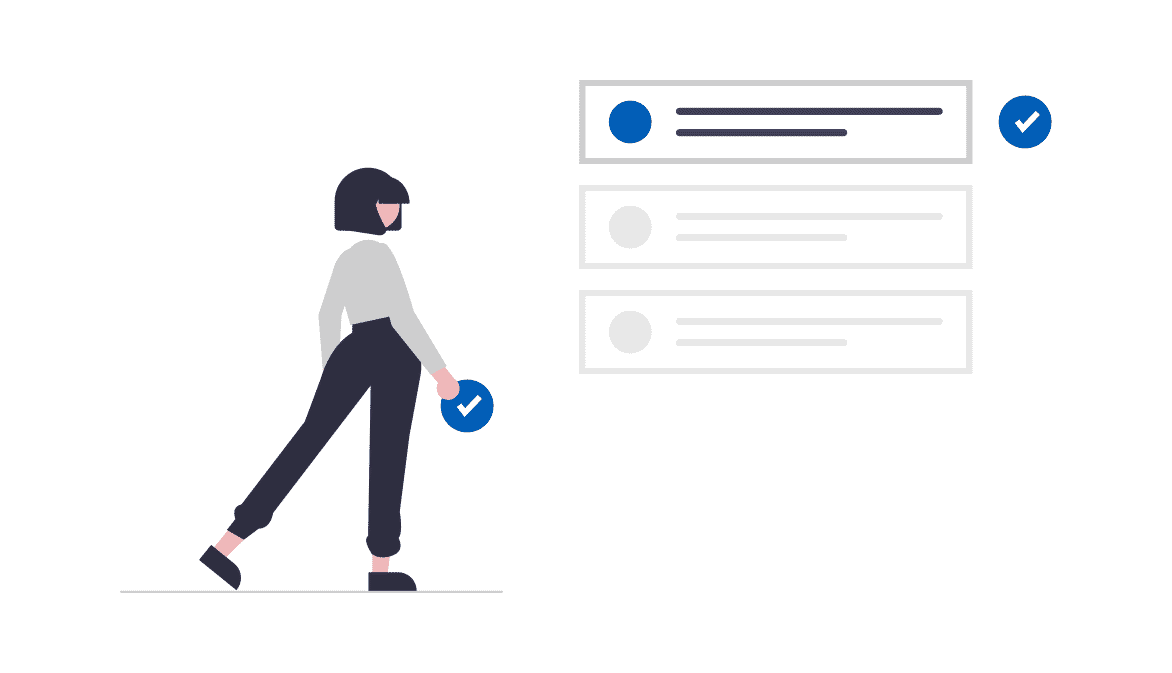 Assuming you already know what PIM is and what the benefits are, it is time to choose which PIM system is right for your company. If you're not sure of what PIM is or want a refresh on the benefits, feel free to check out our "What is PIM?" page. This article will cover some of the main questions you should consider, and then outline OneTimePIM's answers too.
Where does my data come from?
Firstly, it is important to consider where the data needs to be collected, consolidated and imported from. You want to make sure that your data can be easily imported into your chosen PIM system. It would defeat the purpose if you couldn't import en-masse and had to manually create each product, wouldn't it?
OneTimePIM's answer: Our import tools are really powerful. Matching your data to our templates ensures that the data comes in clean and there are no validation errors. Our data team will be on hand to help your business out, or even do it all for you if needs be!
Where do I want my data to go?
Next, it is important to consider where you want the data to go. Do you have data sheets to create? Do you have a website? Do you have an ecommerce store? Do you have an ERP system you would like to link to? Do you want to create a catalogue? What languages do I want to distribute in? Once you have answered these questions, make sure your chosen PIM system can handle your needs.
OneTimePIM's answer: We have extremely powerful export tasks that are highly customisable and flexible meaning we can essentially distribute anything you need easily to wherever you want. Our developers will also work with your developers to create any API links needed for your website or ERP system as part of every package. We have custom-built connectors for ecommerce too. Data sheets are also created automatically and dynamically through OneTimePIM so there is no need to worry there! Finally, languages and different channels can be handled through our "Channels" feature which allows you to display and edit the core data for different purposes.
How complex is my product information?
If your product data is very technical with lots of attributes and product variants you need to make sure that your chosen PIM has the right systems in place to handle this efficiently. Furthermore, it is important to consider whether your PIM has some sort of data validation in place to keep large amounts of data clean and consistent.
OneTimePIM's answer: We have plenty of attribute types to handle your data, including computed attributes that use formulas to derive the value. Our PIM is built from the ground up by data experts to handle attributes, families, categories and variants on an unlimited scale easily. We have plenty of data validation rules in place when importing data to ensure it is high quality. Our data team can help consolidate and clean your data for you too.
Do I need a Digital Asset Management System?
Digital Asset Management (DAM) is not always included in a PIM system. Some do not have any media capabilities and some charge extra. If media is important to you (which it should be!), then it is important to choose a PIM that stores media files alongside and linked to your products and product information.
OneTimePIM's answer: We have a fully included (with every package) and integrated DAM system built into OneTimePIM. We also have a gallery view which allows you to view your images alongside the products they are associated with.
Do I need an ecommerce integration?
If you are considering opening an ecommerce store, or if you have an existing one, it is important to note whether your PIM system has the means to automatically and effortlessly update the store.
OneTimePIM's answer: Our PIM has connectors built for Shopify, WooCommerce, and Magento. These are the three largest ecommerce hosts. Our developers and data team will help set the connections to your store up correctly ensuring the correct products, attributes, variants and images are uploaded. Then we can set it to run automatically in the background and seamlessly update your store with your published changes and new products.
What is the support available with this PIM system?
PIM systems can seem daunting for an organisation. Each PIM works differently and some are more user-friendly than others. It is important to note what level of support exists for your PIM system because setting up your PIM correctly is imperative to have it working seamlessly for your company. Furthermore, you want to ensure that there is readily available customer support if you run into issues or problems down the line, or if you want to suggest features.
OneTimePIM's answer: We pride ourselves on an excellent level of customer support. As previously mentioned, we include free setup, training and support as part of every plan. This can be as much or as little help as you need to set up the attributes, families, categories, imports, exports and integrations.
What is my budget?
Product Information Management systems have a very broad price range depending on what you're looking for. There are Open-Source free PIM systems but these can often cost more in the long term. There are cheap options on the market too, but don't be fooled, these often have a lot less functionality and often charge extra for additional features. It is important to find the sweet spot of affordability and functionality.
OneTimePIM's answer: As mentioned, it is important to find the sweet spot of affordability and functionality. At £900 a month for our standard package, we believe OneTimePIM offers this. Considering the additional support we give in comparison to other PIM companies, and the all-inclusive aspect of our features, we think this is a reasonable price. Our system was built with 25 years of product data management experience, and so it is powerful and easy to use.
What do I want my PIM system to do for me?
The ultimate question is what you need your PIM to do. Is it just purely for a single source of truth for your data? Or, do you need it to work seamlessly in the background of your organisation, updating websites and data sheets? It is essential that the PIM you chose is capable of carrying out the tasks that you want it to do for your company specifically, otherwise, you won't reap the full rewards.
OneTimePIM's answer: We believe our PIM can do anything you need it for. Whether it's just a consolidated place to store clean, organised data and edit it in one place for the time being, or if it needs multiple channels, connections and integrations, we do both.