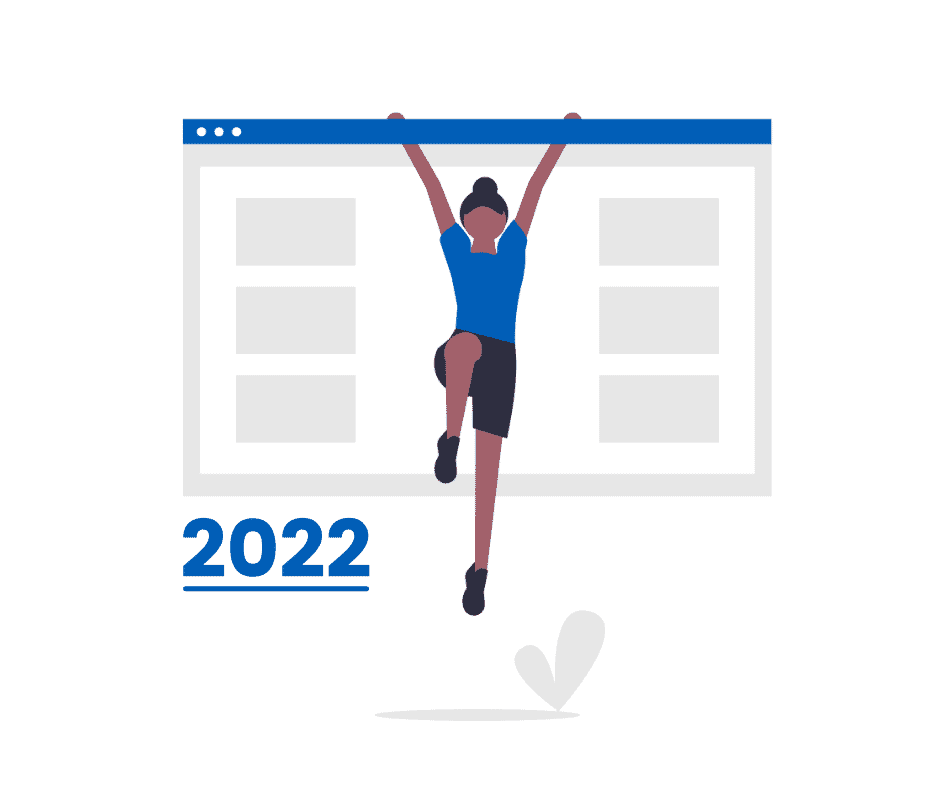 The ecommerce landscape has changed vastly and the industry has grown rapidly in 2020 and 2021 largely due to the Covid-19 pandemic. With that in mind, we take a look at what trends are likely to have a significant impact and what your business can capitalise on in 2022.
1. Omnichannel presence
More and more companies are making use of several different sales channels and this trend is likely to continue in 2022. Having your own website is important, but you can tap into a larger potential pool of customers by adopting an omnichannel approach. Social media channels have global audiences in the billions and these platforms are evolving to facilitate selling to customers without having the leave the app. For example, in 2020 Instagram launched a shopping tab to enable its users to explore new products within the app. Companies should also focus on optimising their mobile site and/or developing a mobile app. About 31% of ecommerce is carried out on mobile in the U.S. With OneTimePIM's channels feature you can handle all of the different channels your business chooses to sell on.
2. Visual content
Visual content will become increasingly important in 2022. There are several trends to consider here:
Finding out the optimal formatting for your images for your website to maximise page loading speeds and quality
Creating 360-degree images or videos of your products
Augmented reality gives customers a better idea of how the product will suit them
Visual search tools allow customers to search by images
Repurposing user-generated content as marketing material
Did you know OneTimePIM has a fully integrated and included Digital Asset Management System?
3. Consolidating a technology stack
With increasing competition online, it is becoming increasingly important to adopt and maintain a technology stack appropriate for your business. This may include an ecommerce platform, a PIM system, an ERP system, a CMS and a CRM. It may also include the use of tools for website analytics, SEO, advertising and social media management. There are plenty of more tools that may be required too depending on your company's needs and industry. Research into the tools that will serve your needs while staying within a reasonable budget is essential to staying ahead of your competition.
4. Personalisation of products
According to Deloitte, in the future, businesses that do not incorporate an element of personalisation into their offering risk losing revenue and customer loyalty. In return for this, a significant amount of customers are willing to give their data to companies as they can see the value they are getting from their personal data being used. Not only are consumers also willing to pay more for a customised product or service, but they become more actively involved in the brand and process. For example, Nike allows consumers to customise many of their shoes. Brands that offer personalised customer experiences bring in 5.7 times more revenue than their competitors who do not.
5. Ease of purchasing and availability of information
Customers are becoming more interested in websites that are easy to use and provide a wealth of up-to-date and accurate product information. Several things to consider are:
Ordering direct from the product page in one click
Offering payment 'plans' that allow the customer to spread payments over a period of time
A well-thought-out related products section
Offering more payment methods
Being transparent with pricing and delivery details
Accurate and rich product descriptions and data
Of course, a PIM system can help with several of these aspects. Related products can be set up within OneTimePIM and PIM systems to drive better product data.
If you would like to find out more about how OneTimePIM can help you prepare for ecommerce in 2022, then please feel free to book a demo using the button below!