How we've helped clients master their data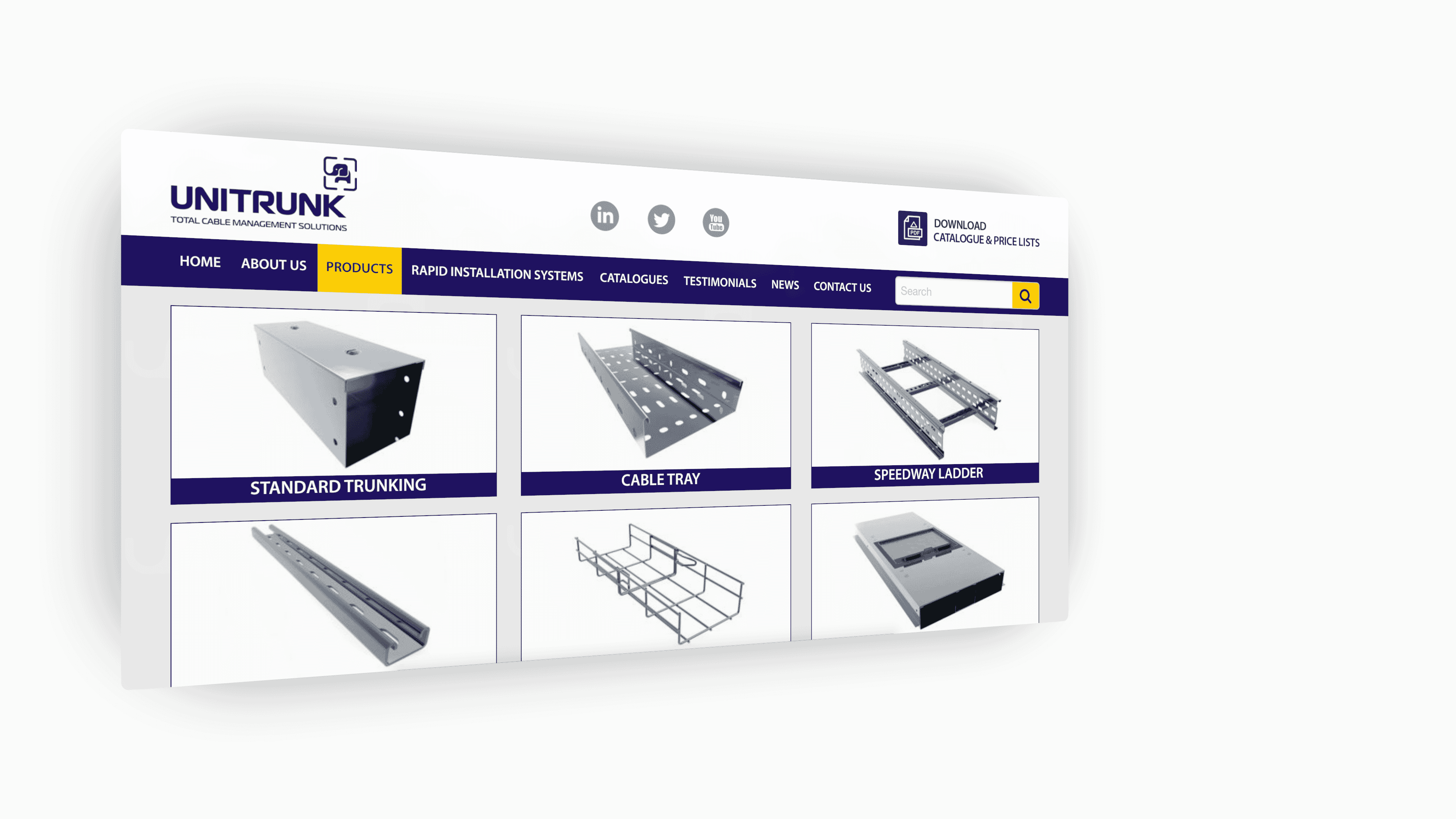 Unitrunk
Unitrunk are a manufacturer of cable management systems in domestic, industrial and commercial structures. They have been in business for over 50 years, trading across the UK and Ireland.
Challenges
With a new website being developed, Unitrunk wanted to substantiate it with the highest quality product data on their products. The challenge was to make the new website a source of great quality data for customers, whilst having a system for employees to easily make adjustments to data, such as updating images, without having to consult someone on the web development team to make the changes.
Our Role
Our PIM system appealed to Unitrunk because of the support available. Our data team sanitised and imported all of their product information into the PIM as part of our free setup process. From there we were able to link OneTimePIM to their website through API's, providing accurate information and high resolution images across the new website.
Results
Unitrunk's new website was full of accurate data and dazzling images of products. This proved useful for their clients and employees who needed information and knew they could trust it. Our data team did such a good job in organising their product information that to this day, Unitrunk still consult them for advice and assistance, which we are happy to provide. Since the PIM has been in operation, Unitrunk employees have began regularly using the export engine to view data for themselves on CSV files.
Read more of our client stories…