How we've helped clients master their data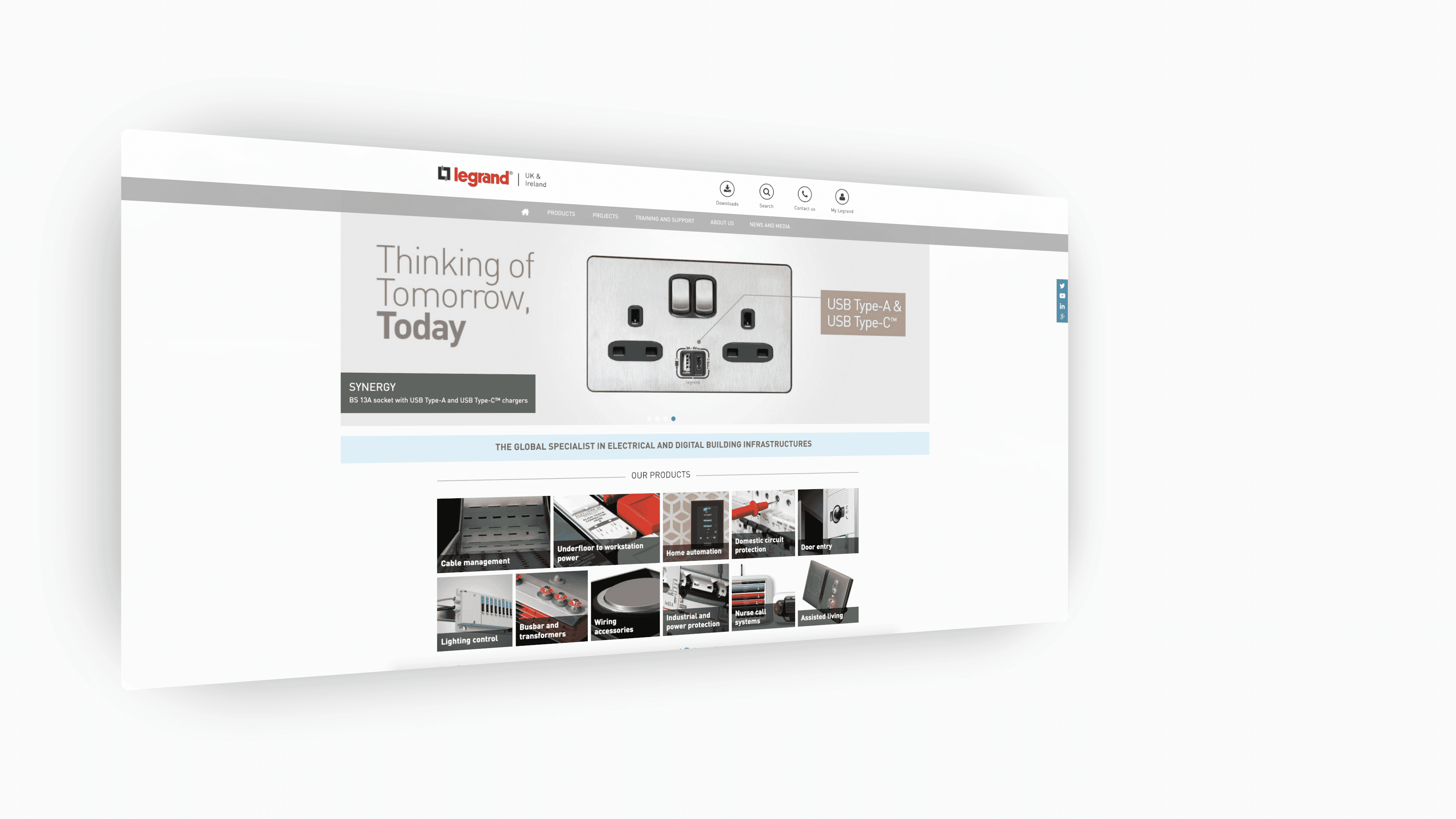 Legrand
Legrand, the global specialist in electrical and digital infrastructures, have been manufacturing within the UK since 1980. They operate in a multitude of markets including cable management, power distribution and home automation.
Challenges
Legrand needed the ability to update their website with the latest product information easily. With a content management system already in place, they required any methods for updating their information to easily integrate with this system. Furthermore, due to the size of their product offering and vast customer base, Legrand also faced the challenge of responding to a large number of requests for product information and digital assets.
Our Role
The tools within OneTimePIM enabled Legrand to succinctly control product information across various departments of the company. It provided employees with a single place to go when requests came in from customers for specific bits of product data and they were able to keep their website updated. This reduced the number of individual requests for information that were coming in as their data was now available and reliable on their website.
Results
Legrand's greatest benefit of the OneTimePIM system is the efficiency and time saving. They're able to quickly distribute product information to their customers via multiple channels; their own website, portals such as Electrika and Voltimum, and by answering individual requests from wholesalers. The time saving has allowed Legrand to boost the productivity of various departments throughout the business, increasing their competitiveness.
Read more of our client stories…