How we've helped clients master their data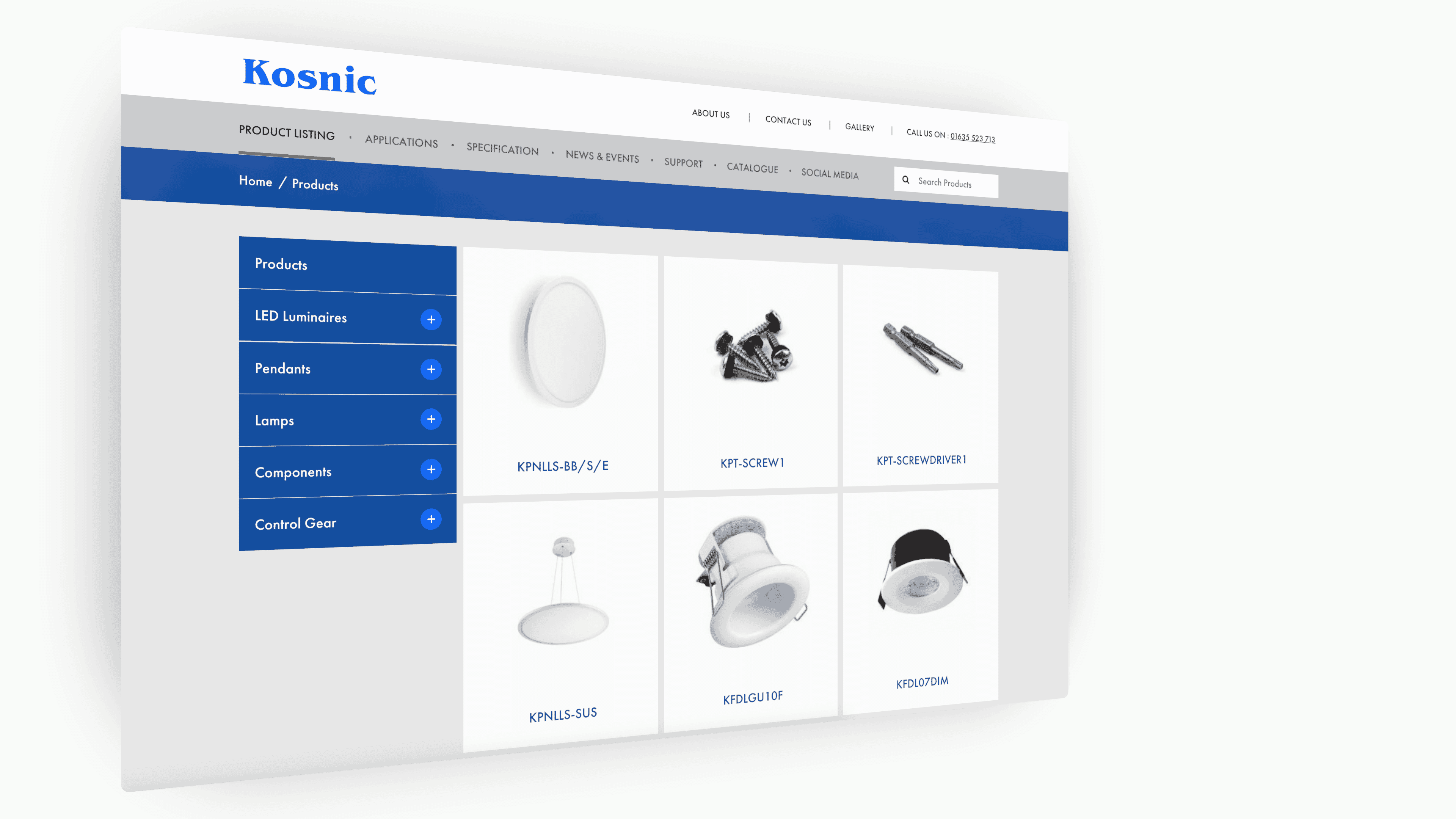 Kosnic Lighting
Kosnic Lighting is a leading manufacturer of LED lighting products. Originally formed in 2002, this UK-based manufacturer has enjoyed a rapid rise and now has an established global reach.
Challenges
The biggest challenge for Kosnic was keeping customers updated on product specification changes as they happened. They had no efficient system in place for updating customers automatically about any changes, therefore as a process it was far more draining of staff resources than it should have been.
Our Role
As you would expect then, we were tasked with establishing a more efficient workflow so that product data could be managed and exported to relevant locations very quickly. Our PIM system was used to categorise existing data and quickly add the information of new products when they came into development. The exporting capabilities in the PIM tool meant they were able to regularly email customers the latest information, without too much burden on staff resources.
Results
Kosnic have a much more efficient process in place for managing data requests. The PIM system and it's exporter saves staff time and boosts productivity throughout the company, which in turn drives their competitiveness. Furthermore, accurate data regularly being distributed to wholesalers who sell their products keeps them happier.
Read more of our client stories…