How we've helped clients master their data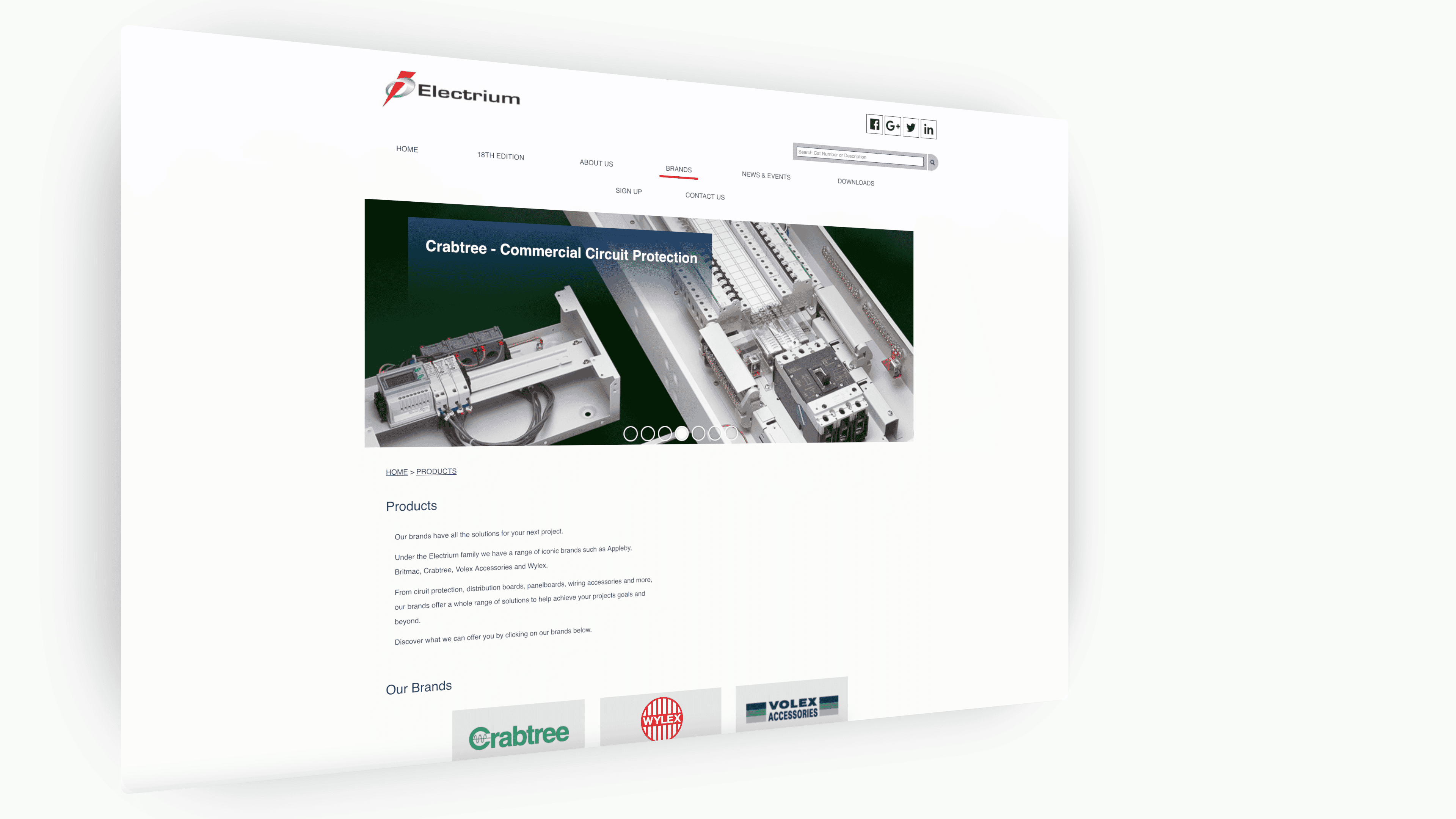 Electrium
Electrium is a leading electrical group based in the UK, featuring a host of established brands including Crabtree, Wylex and Volex. Electrium offers a range of LV installation products both in the UK and internationally.
Challenges
Due to the size of Electrium's operation, delivering product data in a consistent manner across all six brands was a challenge. Changes to such a large product offering are frequent, and this needed to be reflected in the data provided to customers via their website.
Our Role
OneTimePIM allowed Electrium to develop a workflow that quickly allowed for amendments across their complete product offering. Since all six brands were to be managed centrally within OneTime, it was important to ensure the changes were kept consistent.
Results
Electrium are able to keep customers up to date with the latest product changes and updates, across all brands, via their website. They are also able to provide the same data to other portals such as Electrika and Voltimum.
Read more of our client stories…